Cadenhead's in the Courtyard 
Friday 13th September 2019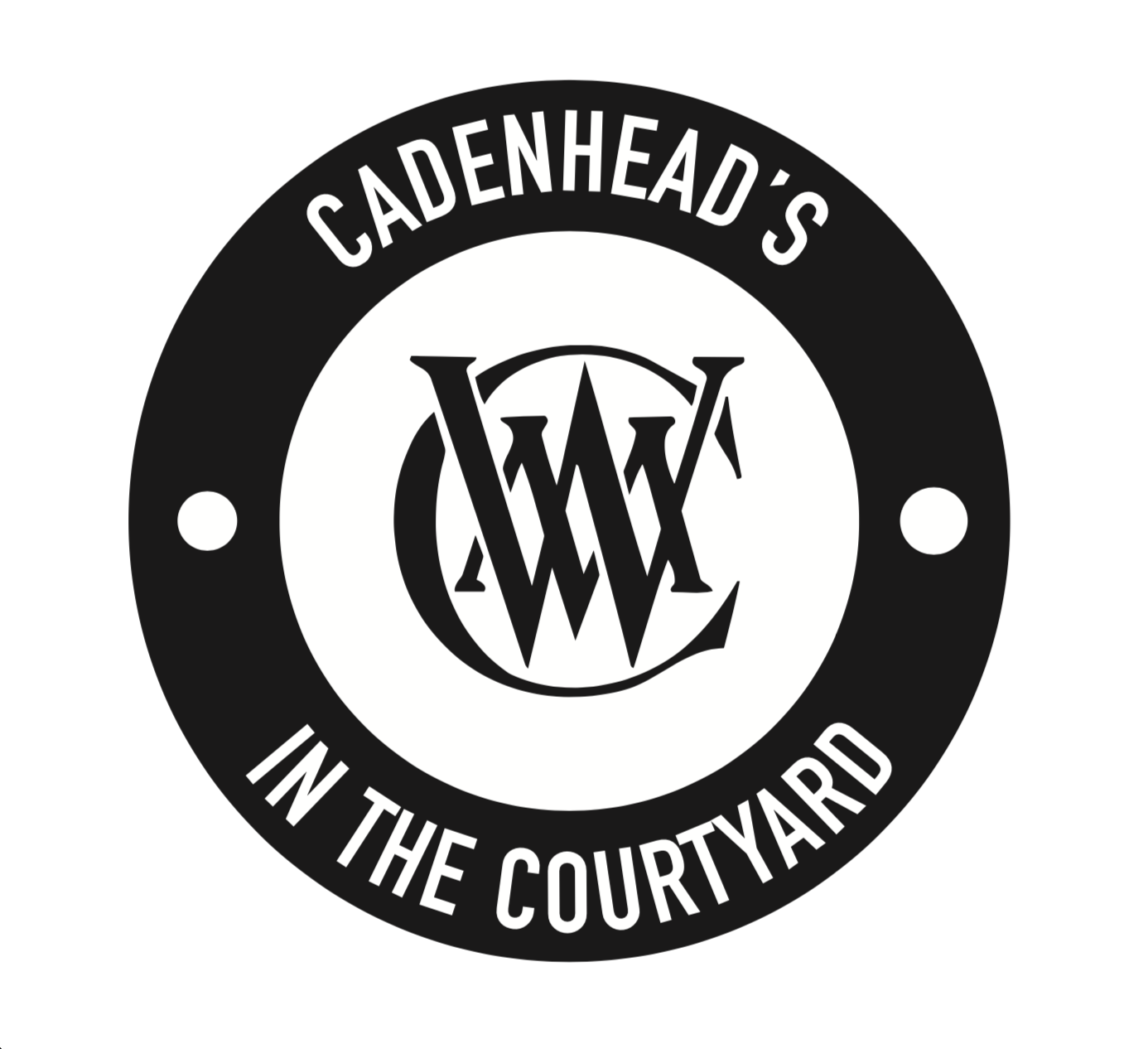 We are delighted to announce new details about our exciting event, Cadenhead's in the Courtyard!
Earlier this year, we had an idea – we wanted to find a way of gathering together Cadenhead fans from around the world so that we could all hang out, enjoy tastings and sample a range of drams.
And we think we have come up with the perfect way of doing all that.
So, what is Cadenhead's in the Courtyard?
Taking place on Friday 13th September 2019, we will be hosting a range of events throughout the day including a series of mini tastings. Based in and around the Campbeltown Cadenhead Shop's Tasting Room, guests can enjoy the finest Cadenhead products in Campbeltown, surrounded by the Cadenhead team.
The Courtyard and Tasting Room will feature a variety of stations where you can sample drams and there will also be a Cadenhead Bar here too! (of course – Mark insisted on it)
Please note: Cadenhead Club members will have access to our pre-sale ticket launch. This means that members will be able to access tickets one day earlier than non-members. The pre-sale for tickets to all events during Cadenhead's in the Courtyard will start on Wednesday 10th July with the general sale beginning on Thursday 11th July.
Free Cadenhead Club Tasting
If Cadenhead Club members fancy showing up a little early – and why wouldn't you? – we will be hosting a free Cadenhead Club tasting on the evening of Thursday 12th September. Exclusive to members of the Cadenhead Club, this tasting will be a light-hearted and informal way to kick off Cadenhead's in the Courtyard before the main event begins.
Further details on tastings, the ticket launch and other features will be announced shortly.
Oh, and by the way…
CADENHEAD'S WILL BE TAKING OVER THE CAGE!