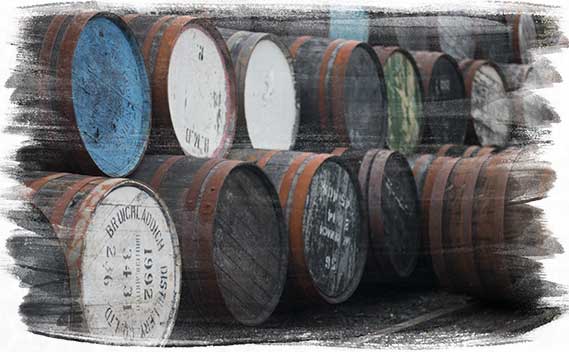 Our selection of Casks
The first thing we always say is, "it's what is inside the bottle that counts" and while that is definitely true, it is a complicated and detail-oriented process that gets us to that point. The selection of casks is a massive part of that and we concentrate on it hugely. We own thousands of casks and we are always buying more so we have a wide variety to choose from for bottling now and also to lay down for future releases.  The selection of casks, in addition to being a fun part of the job, is key for us to select high quality whisky with a varied range of ages, cask types and distillery styles. We own casks from a large number of Scottish distilleries and many from other countries too.
We age our spirits to perfection…
Well, we think they are perfect anyway! It is extremely hard to judge when a whisky reaches its peak (you only really know after it happens) but we have a dedicated team with many years of experience to make these decisions. We are not under pressure to bottle whisky just to make money so this allows us to stay true to our ethos and focus on the quality of what we bottle, not the quantity. We only release what we want to bottle, regardless of the whisky's age or what distillery it's from.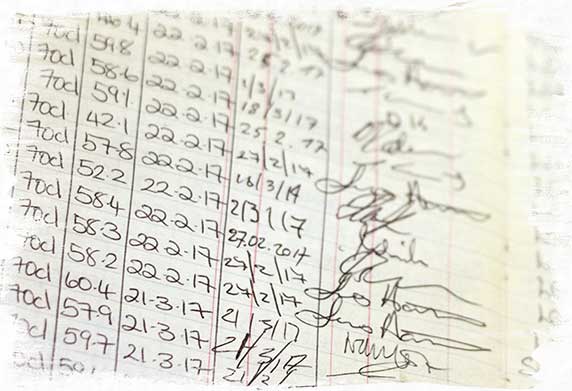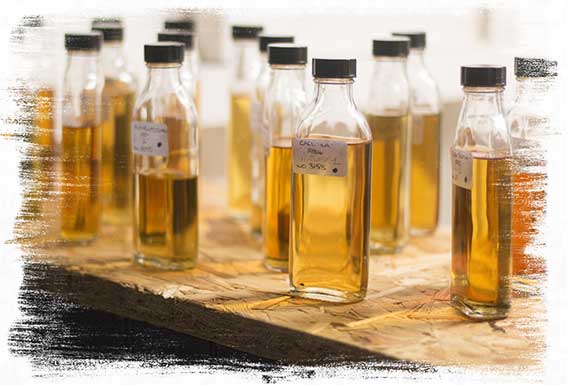 It's the taste that matters most to us – and we embrace the hard work
We don't get distracted by things like the age of the whisky or whether it was distilled at a fashionable distillery. We bottle what we want, when we want and we make the decision based on taste because we care most about the quality of the dram. This does not mean it is a simple process, however, as the entire Cadenhead's team is involved along the way – during purchasing, reracking, vatting, sampling or any of the many other steps taken to get a Cadenhead's bottle on the shelves. Although it is very easy for us to bottle an attractive whisky from a big name distillery we also take pride in finding hidden gems from perhaps lesser known distilleries and this takes patience, knowledge and a lot of hard work.
Matured and Bottled in the original whisky capital of the world; Campbeltown
We bottle all of our products locally, here in Campbeltown and we wouldn't have it any other way! Our ethos comes from the wider attitude of our parent company, J & A Mitchell & Co Ltd, which also owns Campbeltown distilleries Springbank and Mitchell's Glengyle. We do everything in-house and proudly employ our staff from throughout the local community.  Campbeltown was once the whisky capital of the world and we are delighted to be based in a town with such exalted history within our industry.