Cadenhead's Historical Ranges
Cadenhead's has a rich & proud history and this page is dedicated to our Historical Ranges that hold a key place in Cadenhead's past but are not produced anymore.
Featuring our Small Batch range as well as some excellent examples of our previous blends, click below to find out more about these ranges.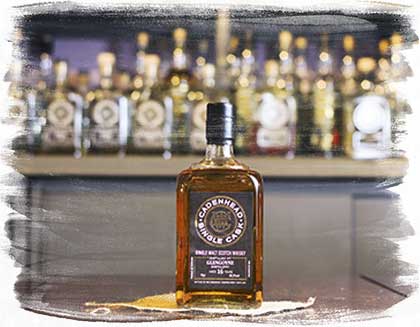 Our Small Batch Cask Strength releases were vattings of a maximum of 4 casks, but normally 2 or 3 casks, and these whiskies were bottled at Cask Strength. The only factor we considered when deciding what strength to release the whisky at was taste.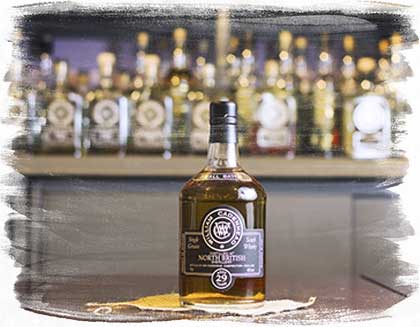 Our Small Batch 46 range was made up vattings of a small number of casks and bottled at 46% because it tasted best at that abv. We used a maximum of 3 casks per bottling so which means that every SB 46 release was limited and unique.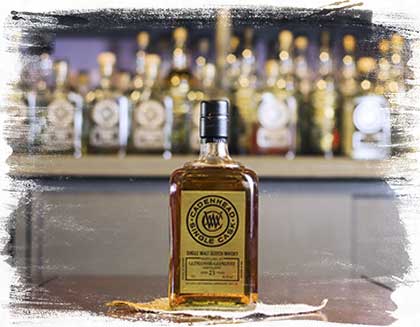 Bottled at cask strength, these single cask bottlings were distinguishable from our other historical whisky ranges due to their striking gold label. Just like our other releases, past and present, these bottlings had no artificial colouring and we did not do chill filtering.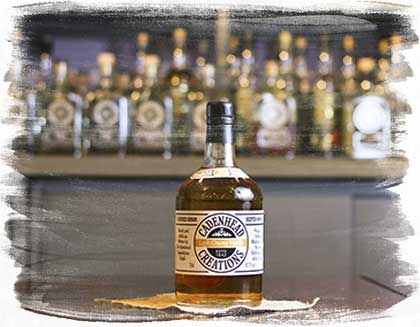 Bottlings in our Cadenhead Creations range were small batch blends, blended malts or blended grains. There was a maximum of 3 casks used and occasionally these were single cask releases. The Cadenhead Creations range bottlings were often the most intriguing and creative in any Cadenhead's release.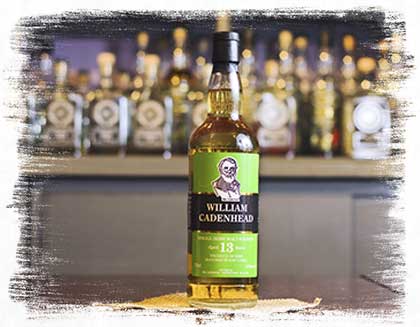 The William Cadenhead Range was made up of malts and blends from a wide variety of unnamed distilleries. This range included continuous releases – although these could vary by batch or cask. ABV was either cask strength or 46% – as always, this was based on taste only.