As our Cadenhead Shops continue to flourish I thought this was a good opportunity to remind you all of the many ways you can purchase our Cadenhead range, especially since our Authentic Collection is exclusive to our shops!  
Has anyone been lucky enough to visit each Cadenhead Shop?
Austria 
Cadenhead's Whisky Shop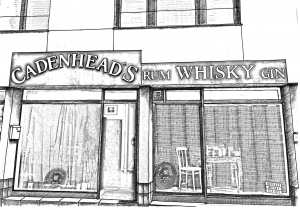 Doeblinger Hauptstraße 32
1190 Vienna 
Austria 
(+43) 677 622 476 40 
Email – [email protected] 
Website – www.cadenhead-vienna.at
The most recent addition to the Cadenhead family we welcomed the Vienna shop in August 2018.  A rather colourful shop with a personal touch from owners Florian and Manfred. Our Austrian customers have the opportunity to visit their web shop for all the bottlings available in the shop (and these orders can be shipped out to you).

Denmark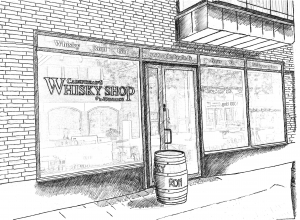 Cadenhead Whisky Shop
Kongensgade 69f 
5000 Odense 
Denmark 
(+45) 6613 9505
                                                                                  Email – [email protected] 
                                                                                  Website – www.cadenhead.dk
Probably our biggest and most comfortable Cadenhead shop where you will receive a very warm welcome from Kis & Angus. Filled with Cadenhead goodies that you will not be disappointed with. And they have a web shop – available to dispatch around the world… including America! 
England
Cadenhead's Whisky Shop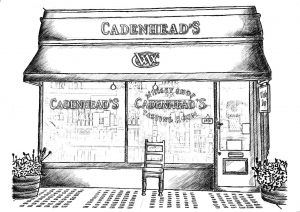 26 Chiltern Street
London 
W1U 7QF
(+44) 207 935 6999
Email – [email protected] 
Website – www.whiskytastingroom.com
Just off the famous Baker Street you will find the as equally famous London Shop. Pop in for a story or two with Steve, Richard and Joel. I am sure they will provide you with drams too!  With their new website you can grab the latest releases for shipment within the UK as well as the opportunity to book on to tastings held in the London shop tasting room – situated just below the shop. 
Germany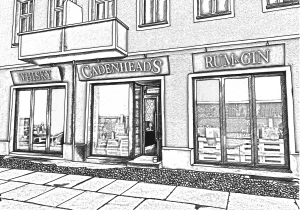 Cadenhead's Whisky Shop
Boxhagener Strasse 33
10245 Berlin 
Germany 
(+49) 30 22 600 610
Email – [email protected]
Website – www.cadenheads-whisky-shop-berlin.de
Cadenhead's Whisky Market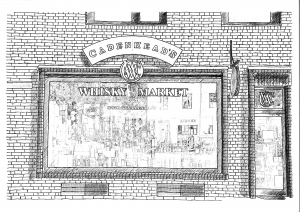 Luxemburger Strasse 257
50939 Cologne 
Germany 
(+49) 221 283 1834 
Email – [email protected] 
Website – www.cadenheads.de
Opening in March 2018, and in their new premises, we have our Berlin Shop. You have the opportunity to find some real hidden gems upon the handcrafted wooden shelves and Stefan will be available to point you towards a bottle or two…
The first Cadenhead Shop out-with the UK was also in Germany; in Cologne you will meet the very hard working team of Markus, Gregor, Daniel, Jorg and Steffi.
You can also visit both Berlin and Cologne websites (links above) to get your hands on what you are looking for.
Italy
Once a Whisky Bar, we are eagerly awaiting the opening of a new shop in Milan with the team ready and raring to go.  In the meantime, we have the Italian web shop providing Cadenhead fans with the latest releases from Cadenhead within Italy.  For shipment outside of Italy, you can get in touch via the website. 
COMING SOON
Website – www.cadenhead.it
Scotland
Cadenhead's Whisky Shop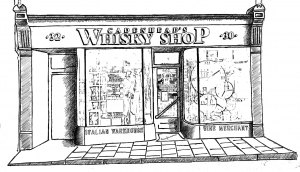 30 – 32 Union Street 
Campbeltown 
PA28 6JA
(+44) 1586 551710 
Email – [email protected]t 
Website – www.cadenhead.shop
Cadenhead's Whisky Shop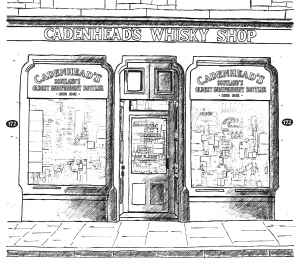 172 Canongate
Edinburgh 
EH8 8DF
(+44) 131 556 5864
Email – [email protected] 
Website – www.cadenhead.shop 
In the west of Scotland, down the long, winding road of beautiful scenery in the south of Argyll,  you will find our Campbeltown Shop (it's right next door to Cadenhead's HQ!). With Lewis, Calum, Neil, Susan & Janet you will have plenty of help on hand. Check out the "staff picks" while you are there, too, to see what our staff are enjoying.
Oldest of the bunch we have our Edinburgh Shop… and a very quirky shop it is too! After a recent makeover it is well worth a walk down the Royal Mile to check out the latest offers on the famous Blackboard and enjoy a chat with the boys – Alan, Robert, Torin, Craig, Josh, Bruce & Andrew. 
With the recent addition of a new web shop for Scotland you will be able to purchase the latest bottlings for delivery across the globe.
Switzerland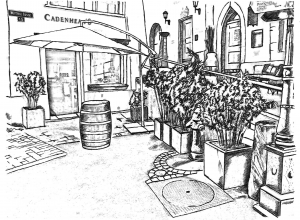 Cadenhead's Whisky & More
Mittlere Gasse 15
5400 Baden 
Switzerland
(+41) 56 222 04 44
Email – [email protected] 
Website – www.cadenheads.ch
A shop on the corner situated in Baden town centre, Peter will be on hand to help you with anything you need to know.  A web shop is also available to search for all Cadenhead bottlings currently in store with shipment available within Switzerland.