Authentic Release : Autumn 2022
This post is an edited version of the email sent to Cadenhead.scot subscribers on Friday 4th November 2022.
…And we are BACK with news for our Cadenhead's fans and cadenhead.scot subscribers.
We are delighted to announce the upcoming release of new additions to our Autumn 2022 Authentic Collection.
As regular readers will be well used to by now, all the bottle details you need to know are given below and these official details have been added to by the thoughts and opinions of our Cadenhead's Tasting Panel which will give you a strong indication of what to expect.
–
The official UK launch for the new Cadenhead's Authentic Release bottlings takes place on Friday 11th November in our Campbeltown, Edinburgh and London shops but reservations can be made now.
Important: Please remember that you cannot reserve bottles, or enter any potential ballots, by commenting on this post. Please contact your preferred Cadenhead's shop.
If you wish to purchase a bottle from one of our shops on the European mainland, please contact the relevant shop directly for information on pricing and availability. Shop contact information can be found here
The bottle details you need to know are given below and these official details are supplemented by the thoughts and opinions of our Cadenhead's Tasting Panel (this information can be found beneath the bottle image) to give you an idea of what we are thinking.
Cadenhead's Autumn 2022 Authentic Release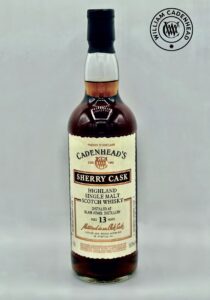 Glenrothes-Glenlivet 25yo 53.1%
PX Sherry Hogshead since September 2020
Speyside Single Malt Scotch Whisky

The panel are delighted to begin with this complex Speyside bottling from Rothes. This distillery has a complicated history, facing financial challenges early on before blossoming into the distillery we know today. Beautifully sweet, with fruit and chocolate notes immediately apparent. The finish of this dram is nutty, the panel recorded notes of almonds and cashews.
Royal Brackla 15yo 57.0%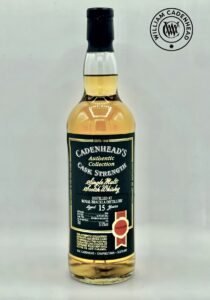 Bourbon Barrel
Highland Single Malt Scotch Whisky
There are three dominant character traits of this whisky, produced on the Cawdor estate (near Nairn); it's caramel chocolate sweetness, the refined nuttiness and the vibrant fruit elements. All are evident throughout the whisky although perhaps you will want to have several sips to help you isolate each note.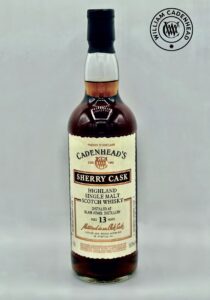 Blair Athol 13yo 58.0%
Oloroso Sherry Hogshead since March 2022
Highland Single Malt Scotch Whisky
A Highland whisky known for developing well in ex-sherry casks and for displaying a nutty, slightly fruity nature. The panel enjoyed this dram from start to finish, with the raisins and cinnamon on the nose, nutmeg and sticky toffee pudding on the palate along with dates and mint humbugs on the finish, this bottling provides a smooth and likeable dramming experience.
Glen Garioch 10yo 57.9%
Fino Sherry Hogshead since October 2020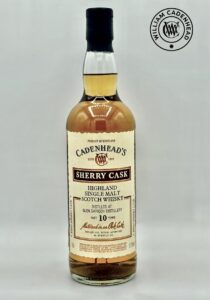 Highland Single Malt Scotch Whisky
Glen Garioch operates with a relatively modern set-up contained within its old halls (some of the buildings date back to at least 1797 but may be even older). Fast forward to today, we have this 10yo bottling that displays notes of chocolate, macadamia nuts and fresh ginger alongside the hints of citrus fruits that run through the dram.
UK Prices
Glenrothes-Glenlivet 25yo : £175.00
Blair Athol 13yo : £60.00
Royal Brackla 15yo  : £70.00
Glen Garioch 10yo : £55.00
Please note there will also be miniatures of the Blair Athol, Royal Brackla and Glen Garioch available too.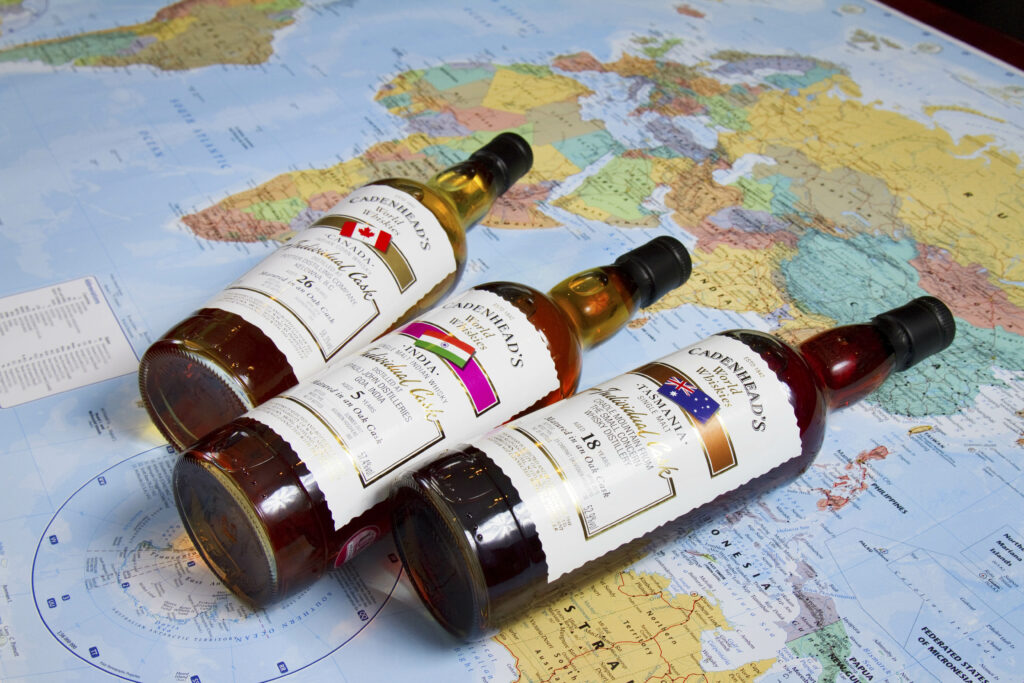 Cadenhead's Events
We have updated our Events section with more news about what our team is up to and this section will continue to expand as our Sales Team ramp up their travel plans.
Regarding shop events, we would always recommend contacting the relevant shop directly if you have any questions or require extra information.
We've reached the end of another Cadenhead.scot update
We'll be back very soon with more info but, until then, if you have any questions please get in touch using our regular email address:  [email protected]
Or you can use the "Contact Us" page on Cadenhead.scot
Slainte
The Cadenhead's Team
Wm Cadenhead Ltd