Original Collection : September 2022
Are you ready for some brand new Cadenhead's releases?
We are delighted to be back with all the details of the latest additions to Cadenhead's Original Collection
–
All the bottle details you need to know are given below and these official details are also accompanied by the thoughts and opinions of our Cadenhead's Tasting Panel to give you an idea of what to expect.
–
The official UK launch for the new Original Collection releases takes place on Friday 16th September in our Campbeltown, Edinburgh and London shops but bottles can be reserved now.
In addition to our physical shops, these products will also launch on cadenhead.shop on Friday 16th September.
For our shops on the European mainland, please contact them directly for information on pricing and availability. Shop contact details can be found later in this post.
Please note that we have also updated the events section of cadenhead.scot if you want to meet members of our Sales Team at an event.
Cadenhead's Original Collection Release
Ardmore 11yo 46.0%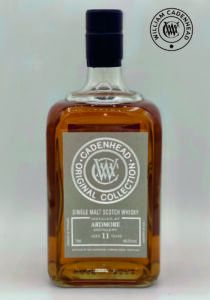 70% Marsala, 30% Bourbon
Highland Single Malt Scotch Whisky
Smoky, as anyone familiar with Ardmore would be expecting, and this is supplemented by a saltiness and some fruity notes (jack fruit, orange skin). The taste and finish are juicy and overall this dram is an excellent example of a whisky matured in ex-Marsala casks.
Bunnahabhain 7yo 46.0%
100% Refil Sherry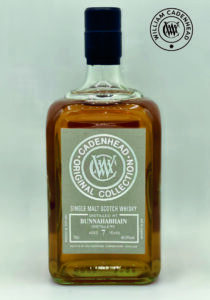 Islay Single Malt Scotch Whisky
From Islay's north east coast, the maritime notes combined with woodsmoke and a slight spiciness are the characteristics you will meet when experiencing this dram. The Tasting Panel adored the bacon notes on the nose as much as the slight campfire hint on the palate, or the chilli and paprika on the finish.
Fettercairn 15yo 46.0%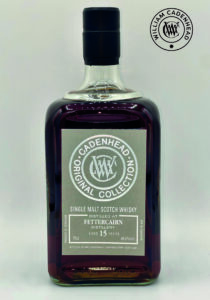 60% PX Sherry, 40% Bourbon
Highland Single Malt Scotch Whisky
Fettercairn can be found in the foothills of the Cairngorms Mountains and produces spirit known for a heavy, sweet style.
Notes of toffee, treacle and caramel are prominent in this one and there are plenty of fruity moments too. A very balanced dram that never overpowers.
Jura 12yo 46.0%
100% Manzanilla Sherry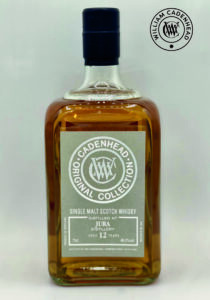 Highland Single Malt Scotch Whisky
Although the original Jura distillery was founded in the early 1800s, the rebuilt distillery we have now is of the classic 1960s variety, one of many that emerged in that boom period.  A light smoky nature can be found in this whisky, accompanied by tastes like applewood and vanilla. This develops into meaty notes on the finish.
Knockdhu 11yo 46.0%
30% Bourbon, 70% Madeira
Speyside Single Malt Scotch Whisky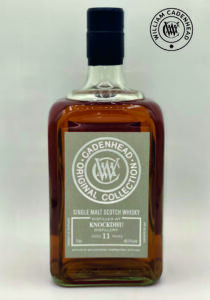 A fascinating Speyside whisky from Knock, Banffshire. A spicy and nutty nose, which softens as the dram progresses. Sweet, fruity notes are very apparent as soon as you taste it and this leads to a dry finish with tomato notes. Look out for meaty hints too. A perfect addition to our Original Collection.
A Speyside 18yo 46.0%
100% Bourbon
Speyside Single Malt Scotch Whisky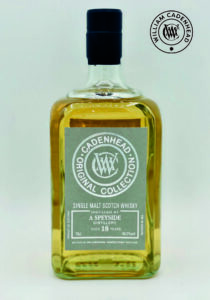 The first thing the Tasting Panel noticed about this whisky was the fresh, fruity nose that immediately grabbed our attention – and it will do the same for you too. The palate develops an earthy note and also features sweeter hints, like almond and blueberry. Light fruity notes are on the finish of this good, bourbon cask style whisky.
UK Prices
Ardmore 11yo : £50.00
Bunnahabhain 7yo : £45.00
Fettercairn 15yo : £65.00
Jura 12yo  : £65.00
Speyside 18yo : £95.00
Knockdhu 11yo : £50.00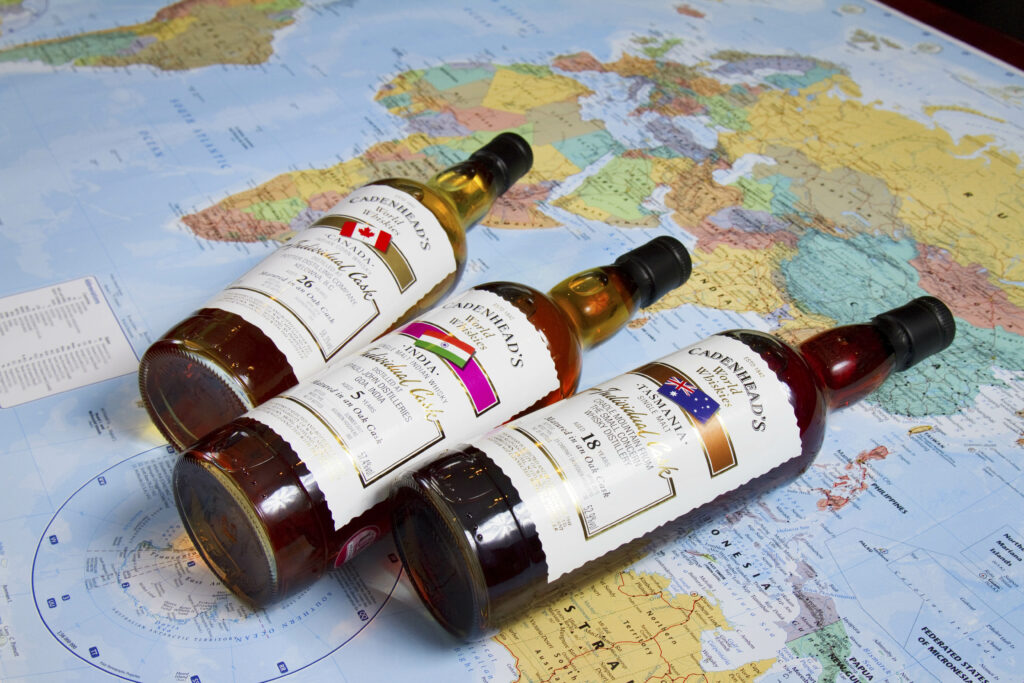 EVENTS
We have updated our Events section with more news about what our team is up to. We are going to be busy over the next few months – the events section on our site is the busiest it has been since before the pandemic – with a growing number of exciting events and tastings taking place.
Our shops have a range of opportunities for you to get involved, enjoy some Cadenhead's products and meet the team – you can visit the Events section of cadenhead.scot now for more information.
However, we would always recommend contacting the relevant shop directly if you have any questions or require extra information about shop events.
And our Cadenhead's Sales Team are now attending events, shows and tastings regularly so we will keep updating our site with new information about where to find them next.
---
We'll be back very soon with more info but, until then, if you have any questions please get in touch using our regular email address:  [email protected]
Slainte
The Cadenhead's Team
Wm Cadenhead Ltd