Virtual Tasting Week
from Cadenhead's, Springbank and Kilkerran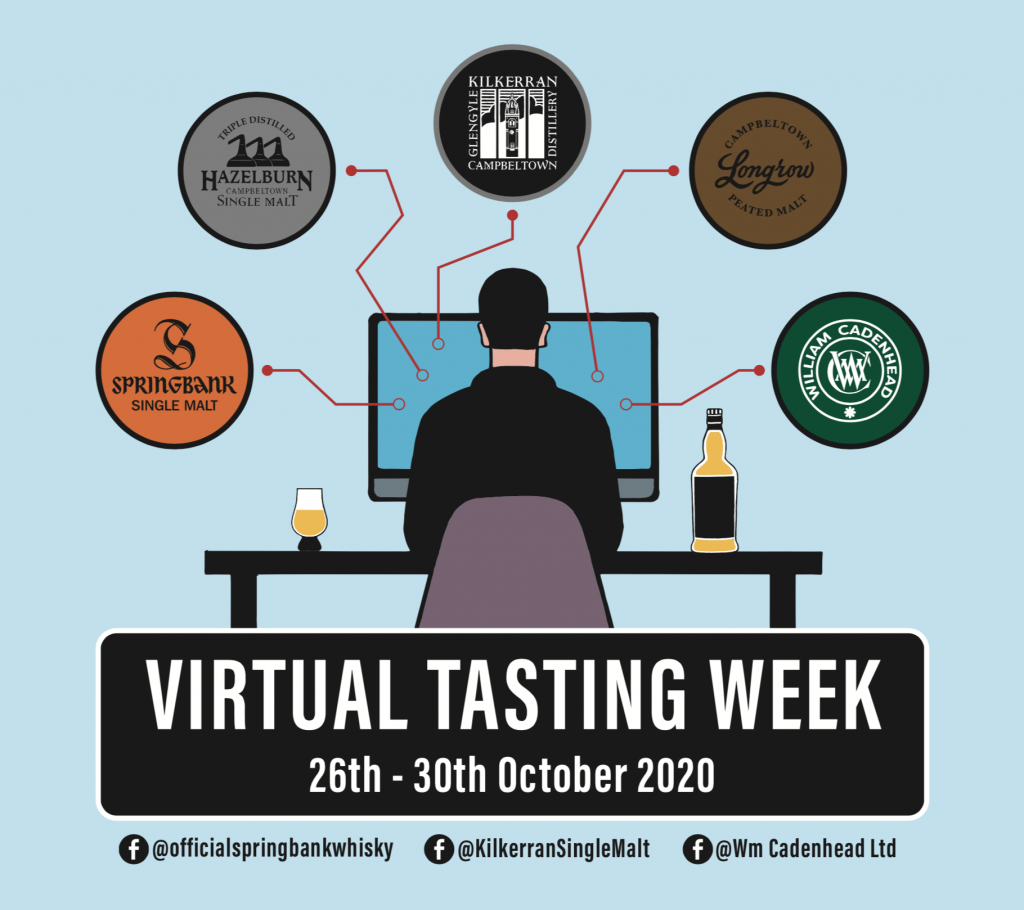 We are delighted to officially announce details of our upcoming week of virtual tastings as Cadenhead's + Springbank + Kilkerran join forces to bring you 5 exciting evenings of online dramming.
Between Monday 26th – Friday 30th October 2020 there will be a tasting each night featuring Cadenhead, Springbank, Longrow, Hazelburn or Kilkerran whisky that will be presented by members of our sales teams and broadcast via our social media channels.
There will be tasting packs to accompany each event and, perhaps most excitingly of all, there will be a special bottle released alongside each tasting. That means there will be an opportunity to purchase 5 exclusive, limited bottles to celebrate our virtual tasting week.
The bottles and packs will be sold approximately 3 weeks before the event and we are currently working on a method to allow pre-orders for everyone who bought tickets for this year's (sadly cancelled) Campbeltown Malts Festival. 
We will be announcing more details in the coming weeks – we can't wait for you to see what we have been working on.
The Cadenhead's Team
Wm Cadenhead's Ltd