Welcome to the first edition of our new feature, Cadenhead's Introducing…
Every week we will speak to a member of the (growing) Cadenhead family and ask them questions about what it is like to work for Wm Cadenhead's.
This week, we are Introducing Florian Strauß.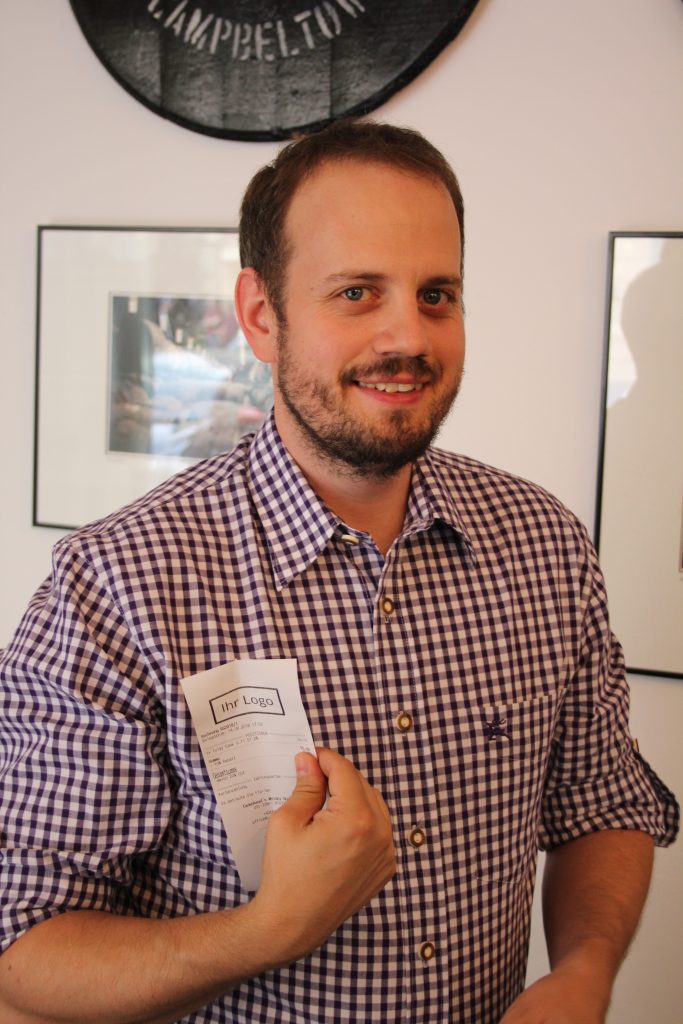 Florian, can you start by telling us what your role is in Cadenhead's?
Co-owner of Cadenhead's Vienna.
What were you doing before you owned the Vienna shop?
Studying Political Science and I was manager of Cadenhead's Salzburg (a previous Cadenhead shop). I also still work as a PR consultant.
Tell us about a standard day at work.
I am mainly in charge of back-office stuff. I am the contact for Wholesale customers and I take charge of the financial side of things, accounting and tax stuff. I also look after the Facebook page, marketing and PR and keep in contact with the great Cadenhead sales team. 
(Flattery will get you everywhere, Florian. We also accept bribes – Mark Watt)
What is the best part of your job?
It's a great combination of what I love; Scotland and Whisky. Talking about whisky and earning money with it.
How is working for Cadenhead's different from other jobs?
I like the honest relationship within the company. I would almost call it a family atmosphere.
Do you think Cadenhead fans really know what your job is like?
It's always difficult to understand what we are doing at any job. So many aspects that might be important to understand but I would miss at any explanation.
What is your favourite Cadenhead product?
Always depends on the mood! But I am huge fan of the Old Raj Gin 55%, which is one of the best Gins I have ever had. There are too many to name them all. Probably the best Cadenhead bottling I've ever had was an Arran 16yo. Great value for a great bottling. I still have a bottle of that.
Where would you be working if it wasn't at Cadenhead's?
As I highlighted before I still I work at a PR Agency full-time so I would be doing that anyway. But I would never work at any other Whisky company!
What do you think the future hold for Cadenhead's?
Glorious times ahead, I am sure. Never doing overhyped stuff, staying authentic, being loyal to long term customers – they will stay even when Whisky isn't the Beckham's drink of choice anymore!
——–
Even if David Beckham doesn't read the Inside the Cask Whisky Blog, we are delighted that you did!
And thank you to Florian for being the first person to take part in Cadenhead's Introducing…