Tuesday, 14th August 2018 – The official opening of our new Vienna Shop.
At the end of 2017 we saw the closure of our shop in Salzburg, Austria.  We knew this would not be the last Cadenhead's Whisky Shop in Austria and had faith that by the end of 2018 we would be back.  Our Managing Director, Neil Clapperton & Director, Alan Murray decided to visit Austria at the beginning of April, spending some time in Salzburg and Vienna.  Vienna left a impression on them, from then on it was decided that, if we were to have a shop in Austria, it would be in Vienna.
A week or two later I was then approached by Florian Strauß and Manfred Reinhofer with a business proposal to open a Cadenhead Whisky Shop in Vienna!  After some chatting I put this forward to Neil who visited Vienna for a second time. At this stage we were happy to give the go ahead and Florian and Manfred were now Cadenhead Whisky Shop Vienna owners!
The next step for Florian and Manfred was to find the location – they had a rough idea where they wanted to be and after talks with landlords they secured a property in 19. district Dölinger, Vienna.  Once a boutique clothes shop, it didn't take long until the famous Cadenhead green covered the front shop along with a handmade Cadenhead's Whisky Shop sign.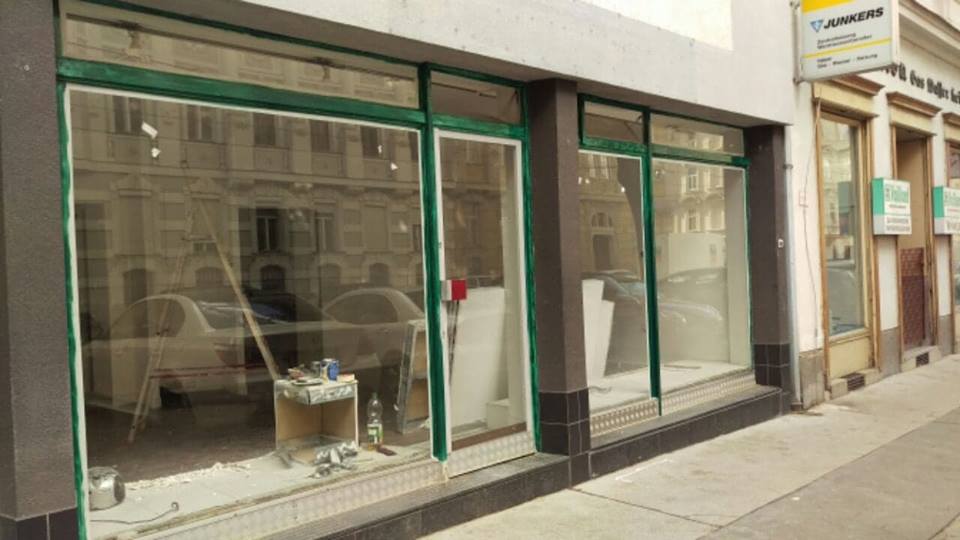 For Florian and Manfred the hard work began with painting and building shelves to store and hold Cadenhead products. It was then a waiting game to hear back from customs both in Austria and the UK. Three weeks later we had confirmation on licensing and it was full steam ahead to stock our new shop. We had held stock back specifically for Austria from every Cadenhead bottling completed in January 2018.  Pallets were built, with the paperwork completed, and shipped to Vienna. A date was then set for an official opening – Tuesday, 14th August 2018.
I didn't want to miss out on the celebrations so it was time to book flights and head to Vienna. Arriving the day before opening, but a little later than planned, it was a good night sleep and off the shop first thing the following morning to help prepare for the opening event. I had the nice job of filling the cabinet with some 20cl bottles!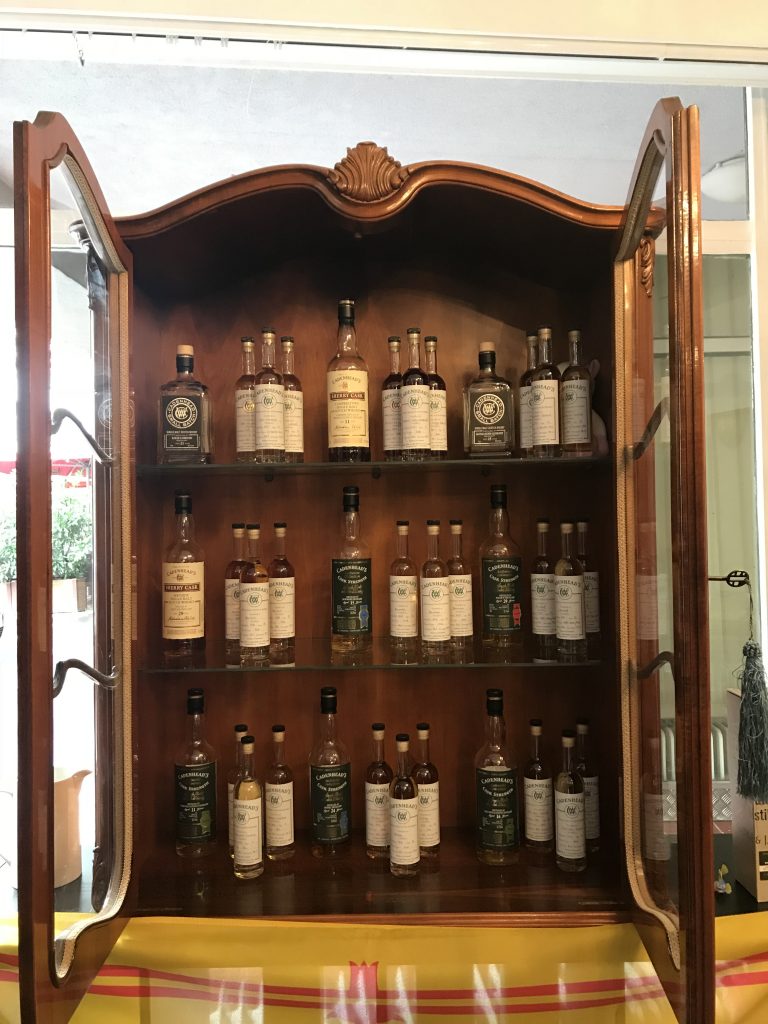 The day past quickly and it was time for the official opening to begin.  Family and friends of Florian and Manfred, along with customers and our Austrian Cadenhead Club members were invited along to the shop drams and a toast to announce Cadenhead's Vienna officially open! We were also joined by our Managing Director, Neil Clapperton and Director, Alan Murray.  
As the sun came out everyone enjoyed some drams and chatting everything about whisky and Cadenhead's.  Florian and Manfred had also planned dinner and a tasting – it was a short walk to an old fashioned Viennese restaurant where we enjoyed some good food, a tasting hosted by Florian and Manfred and some cake… as you cannot have a celebration without cake!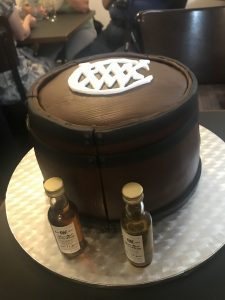 The day was very successful, we saw around 50 guests travel from all over Austria to help celebrate, as everyone is pleased to see the return of Cadenhead's to Austria after a small period of time without it.  
I would like to wish Florian and Manfred all the best with the new venture on behalf of everyone from Cadenhead's and I will look forward to planning another trip over soon!