Sales Executive Cameron Mcgeachy travelled "down under" earlier this year on a sales and promotional trip – becoming the first Cadenhead employee to make that trip. Cameron has written this blog for "Inside the Cask" to let us know how much he enjoyed the adventure and tells us about the responsibility he feels when representing Cadenhead.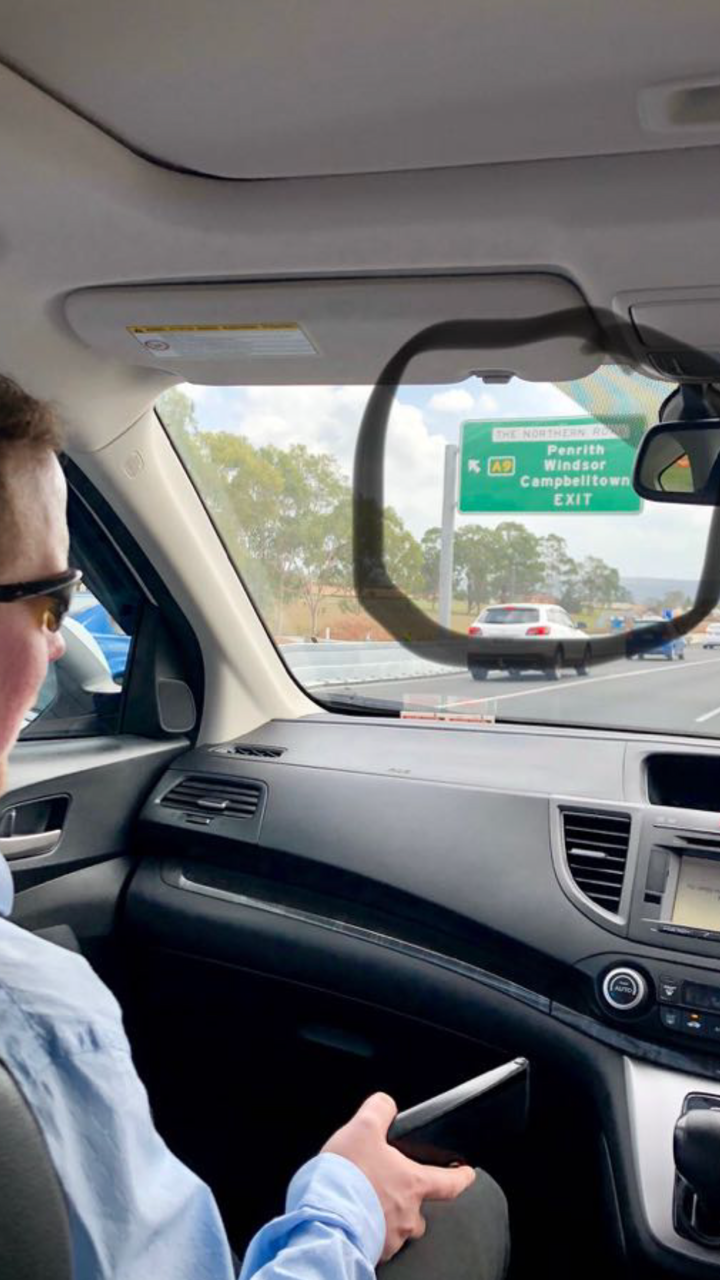 From Campbeltown to…Campbelltown
Pardon the cheesy title, its the first blog I have ever written and possibly could be my last depending on how this goes!  I thought it would be a chance for me to share my experience from a recent sales and promotional trip to Australia and New Zealand…it's a tough job!
In 176 years of existence, no one representing Cadenhead's had set foot in the Southern Hemisphere, so I felt honoured at being the first. This brought a huge sense of responsibility in representing Scotlands Oldest Independent Bottler so as well as being hugely exited I was equally nervous by what the response would be for Cadenhead's.  I didn't want to ruin our reputation so it would be another 176 years before anyone from the company would be allowed back!
I was joined on my journey by Ranald Watson and David Allen, who were representing our sister companies, Springbank and Glengyle distilleries.  Our trip started in Australia where we had a whistle stop tour of 3 cities in just over 4 days, Perth then Melbourne and finally Sydney.  We were separated from David on the first day as Kilkerran Whisky, which is distilled at Glengyle, have a different importer to Cadenhead's and Springbank… that wasn't the worst thing to happen though.
Just kidding, David.
We did manage to pack a lot of work into our short stays in each city, visiting retailers who support our products and showcasing some upcoming bottlings along with staff training sessions and tastings at various locations also.
After our stay in Australia was finished, we were reunited with David and headed to New Zealand.  Christchurch was our first destination where the 2 day event known as Dramfest was being held. It was a tremendous Whisky festival, well organised with a really knowledgable crowd.  Our journey continued to Wellington, Queenstown and Aukland, again visiting retailers and doing various tastings including a 'Cadenhead's vs Springbank vs Glengyle' tasting which, I believe, was a first.
I am very lucky to have a job where I get to represent a company with such a reputation and showcase it around the world. No matter where I go, it always surprises me the support that Cadenhead's gets and this trip was no different.  From Perth to Auckland, I was welcomed by friendly and knowledgeable people that not only knew about more famous bottlings but would tell me their favourite bottle that they've had in recent years was a small batch release by a less marketed distillery. It was not just our whiskies that people spoke highly of, there was also a huge fanbase for our rums and gins, especially whenever I met a bartender. They can't get enough of Old Raj…just to clarify, I met all these bartenders through work purposes… (cough, cough)
If there is anyone reading this who I met on the trip, I would like to thank them for their continued support and kindness shown for Cadenhead's first (but definitely not last!) trip to Australia and New Zealand!  Being born and bred in Campbeltown, it gives me a lot of pride knowing that the hard work being done here, from cask selection to bottling, is appreciated and recognised across the world!
Slainte
Cameron Mcgeachy 
Cadenhead Sales Executive