William Cadenhead Range
William Cadenhead Blend
Aged 45 Years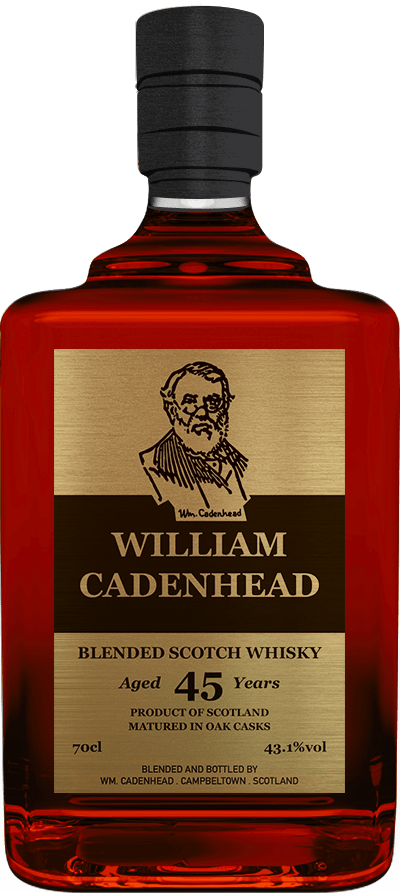 Tasting Notes
Rich and chocolatey, with frozen raspberries, caramel and faint meaty notes. black cherries and pine needles with hints of pineapple.
ground coffee, creamy and fruity with faint oaky notes. Orange peel, cinnamon, strawberry sauce and peaches.
Soft spice with syrupy fruits, peaches, pear and mandarins. With hints of polished oak and dark fruits.
Do you want more from Cadenhead's?
Join the Cadenhead's Club to get even more from the Cadenhead's experience.
As a member of the Club you will receive release news before it becomes available to the public and we often offer our members the chance to buy tickets to Cadenhead's events before anyone else (such as tastings, the Campbeltown Malts Festival and Cadenhead's in the Courtyard).
And, of course, we have the Club exclusive bottlings that you cannot get anywhere else - these bottlings are only available to members of the Cadenhead's Club.