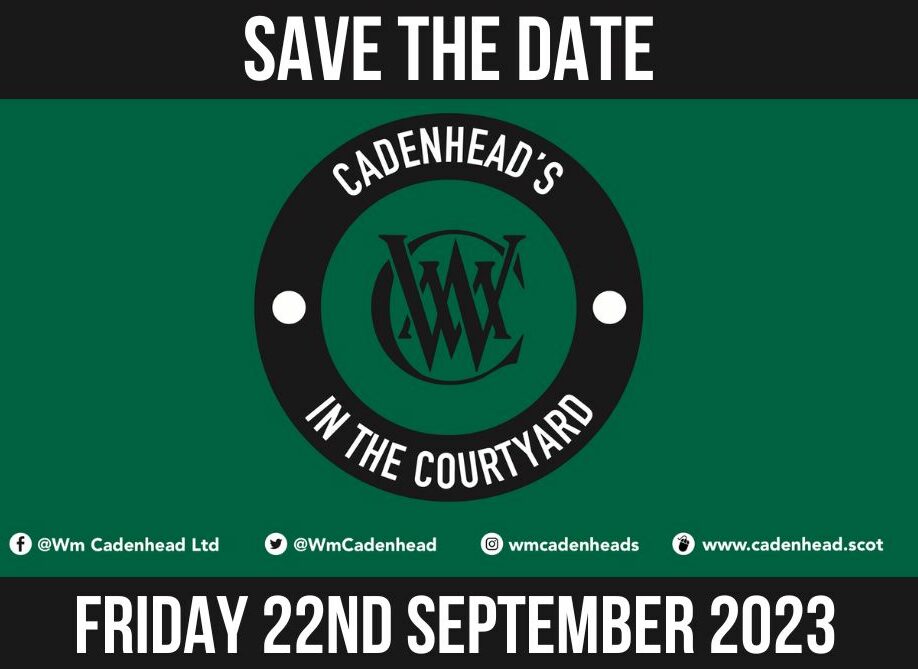 We have an exciting announcement to share with all of our Cadenhead's family
After a brief hiatus, we are delighted to announce the date for Cadenhead's in the Courtyard 2023.
The event will be held on Friday the 22nd of September 2023 in Campbeltown at our Cadenhead's HQ.
More information on event details and ticket bookings will come at a later date, but for now, keep this date clear as it is sure to be a great event!
We hope to see you all there.
—–
Club exclusive event on the evening of Thursday 21st September
Cadenhead's in the Courtyard Friday 22nd September