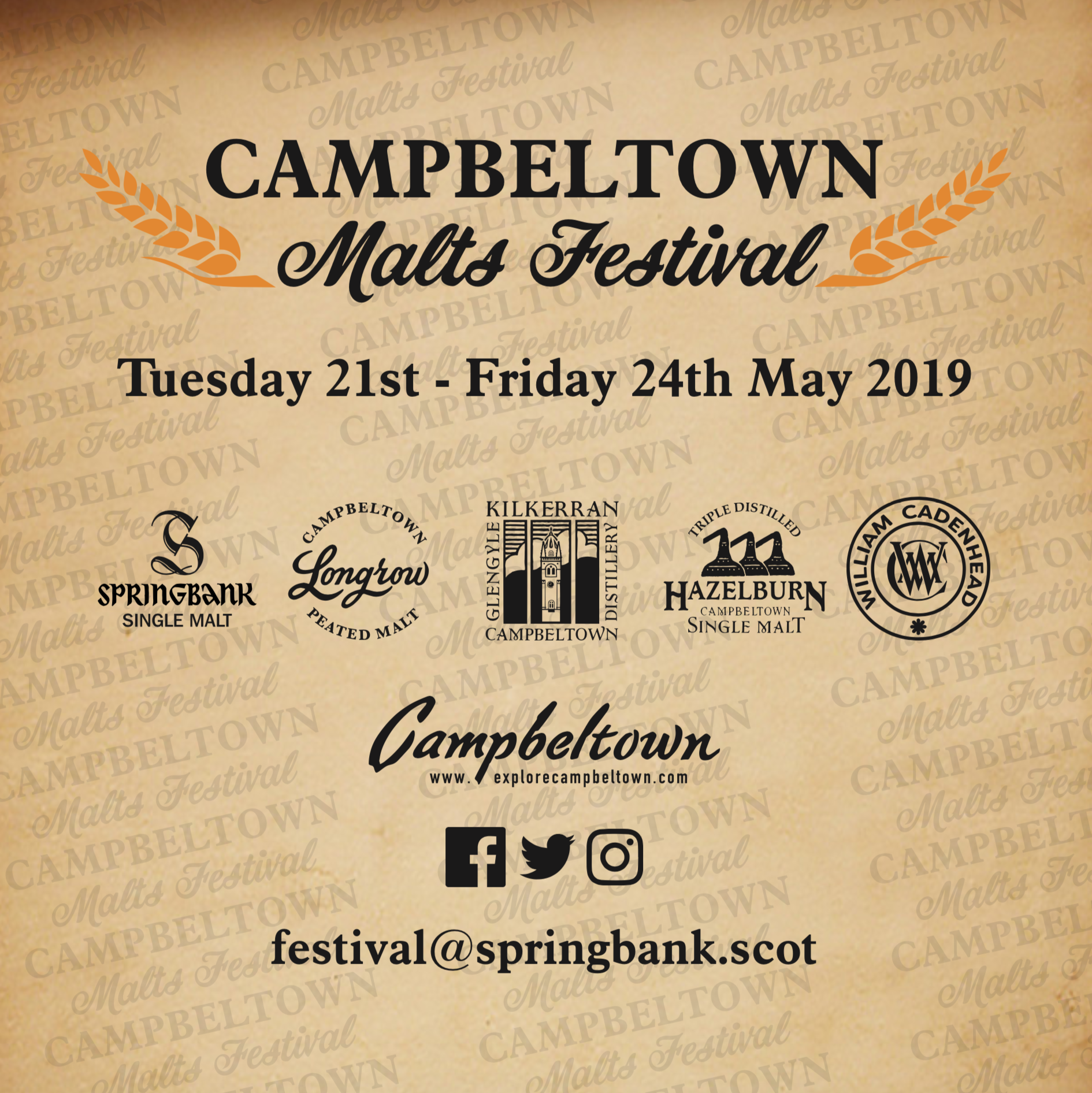 Tickets on sale – 2pm, Wednesday 6th February 2019
The Campbeltown Malts Festival 2019 is taking place between Tuesday 21st and Friday 24th May 2019 and we hope to see many of you there!
Tickets for the Mitchell's Glengyle Distillery Dinner, which will take place on Wednesday 22nd, go on sale at 2pm (UK time) on Wednesday 6th February (at time of writing, that is tomorrow!)
You will be able to purchase these tickets on Eventbrite when the time comes but you can visit the Eventbrite page now to read the event information by clicking the below link:
Distillery Dinner – How to Buy Tickets
The cost of the dinner is £250.00 per person. Tickets for this event are limited to 4 per transaction. Once you have successfully purchased your ticket/s, please let us know if you have any dietary requirements or any other information you feel is relevant by emailing [email protected].
All our tickets for the events taking place on Thursday 23rd and Friday 24th May will go on sale next week, Wednesday 13th February, at 2pm (UK time). A reminder of this, along with a link to the tickets, will be sent out next week.