7 Stars Blended Scotch Whisky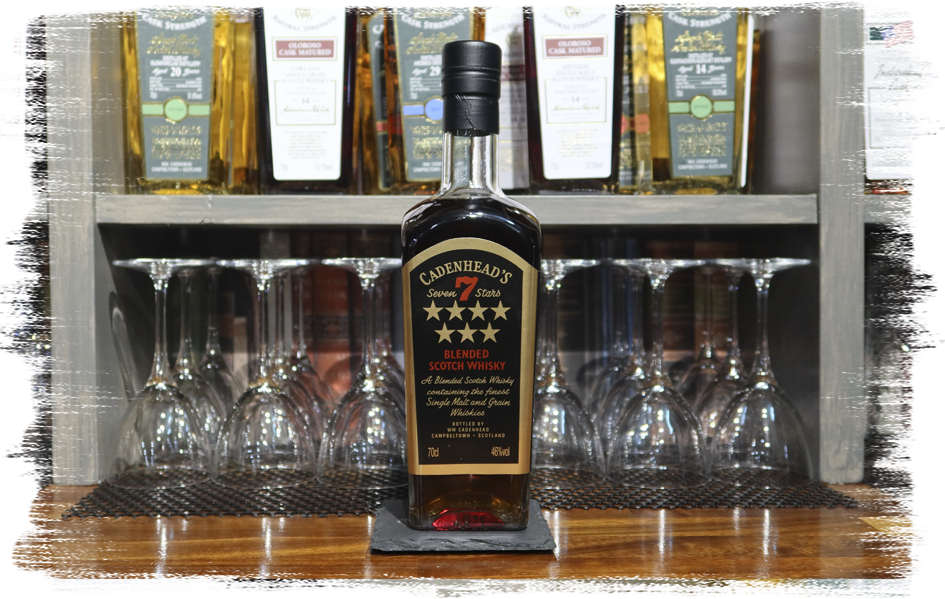 We originally bottled Cadenhead's 7-Stars many decades ago to demonstrate that exquisite whisky could be created by blending carefully selected casks from the vast array of stock we owned in our warehouses.
We are dedicated to honouring our traditions and methods so we have resurrected the 7-Stars name using whisky from distilleries all over Scotland. The blend is then finished in Oloroso sherry casks – giving it a bold and memorable flavour.
At Cadenhead's we are proud to say that;
We do not add artificial colouring
We do not chill filter